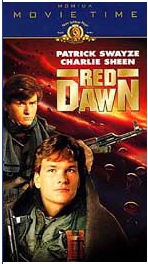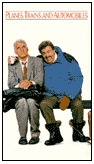 Movies
My Movies
Red Dawn
Planes Trains & Automobiles Ha ha
Tombstone Bleed Hucklberry
My Cousin Vinny Utes
Back to the Future Doc
The Rock Whirlwind
The Green Mile
Hoosiers
Rudy
The Terminator Do you want to live?
Jeff's Movies (updated 1/23/2009)
Jeff wanted to to do a top 13. Here's what he had to say on Friday, January 23, 2009 7:30 AM.
Whatsup with 10?!?!

10 is way too arbitrary.

Why 10? Because you have 10 fingers?

How about the 13 founding colonies? 13 is a valid number. It's a baker's dozen. It's a PRIME number, for crying out loud. Sir Dan Marino seemed to think 13 was a good number. And it shows that I spit in the face of all silly superstitions that would try to relegate the number 13 to an inferior status.

With all due respect to David Letterman, I take objection to the presumption that all lists must conform to a tidy package of 10. My world is bigger than that -- despite what constraints with which you may choose to shackle yourself.

(and you can put that on your Beck Page, Darwin).
The Goonies (duh, of course #1)
Planes, Trains, and Automobiles
Back to the Future
The Lord of the Rings
The Terminator (the original Terminator)
The Princess Bride
The Breakfast Club
The Incredibles
Hoosiers
The Royal Tenenbaums
Brekke's Movies
Shawshank Redemption
Silence of the Lambs
Rounders
Forest Gump
The Sting
The Dirty Dozen
Fight Club
Good Will Hunting
Die Hard
Vanilla Sky (breaking the rules)
Doug's Movies
Star Wars
Planes, Trains & Automobiles
Raiders of the Lost Ark
Back to the Future
Princess Bride didn't fall peanut
Braveheart
CaddyShack
Fargo
Raising Arizona
A Fish Called Wanda
Bret's Movies (updated 1/23/2009)
Shaun of the Dead
Planes, Trains, and Automobiles
Driving Miss Daisy
Halloween 1
Halloween 2
Halloween 3
Halloween 4
Halloween 5
Halloween 6
Halloween 7
Albums
My Albums
?
Jeff's Albums (updated 10/23/2012)
Five Iron Frenzy - Our Newest Album Ever!
U2 - Joshua Tree
John Coltrane – Live at Birdland
Johnny Cash – Live at San Quentin
Foo Fighters – self-titled
The Black Keys – The Big Come Up
Bruce Springsteen – Born in the USA
Josh Garrels – Love & War & the Sea in Between
The Police – Zenyatta Mondata
Pedro the Lion – It's Hard to Find a Friend
Plankeye – Commonwealth
Dave Brubeck Quartet – Time Out
Starflyer 59 – Gold
Brekke's Albums
?
Doug's Albums
Huey Lewis & the News - Sports
Roger Clyne and the Peacemakers - Honky Tonk Union
Shannon Curfman - Loud Guitars, Big Suspicions
RENT - Original Broadway Recording
Miles Davis - Kind of Blue
Bruce Springsteen - Born to Run
John Coltrane - Love Supreme
Huey Lewis & the News - Fore!
Joni Mitchel - Blue
Bob Dylon - Highway 61 Revisited
Bret's Albums
?